​What does patriotism mean to me? Patriotism means loving your country. If you have patriotism it means you will be willing to fight for your country.
The flag is one symbol of patriotism. There are a lot of symbols like the military .They are sacrificing their lives for their country. The soldiers are going to fight for our safety. There are a lot of ways to show you love your country. Another way to show you love your country is by singing the national anthem. My dad was in the navy. Now if he hears the national anthem anywhere he goes he will put his hand on his heart. That is only one way to show you love your country.
There are also ways to show you don't love your country. Some people have no respect for their country. If you hurt your country there will be consequences. You could go to jail for a number of years or months. We are only one of a couple countries that are allowed to carry a gun. We are working for our freedom. Our freedom gives us rights to do what we want to but if you do something wrong you will still get in trouble. We have the freedom to worship freely.
That is what patriotism means to me. It means loving you country as it is. Also to be willing to work and fight. We have a great example of that with our military. They go and fight for freedom of our country. Patriotism means a lot to me and I hope it means a lot to you too.
​Stuck In Time
Once upon a time there were three kids. Their names were Ally, Alec, and Izzy. They all lived in California. They were not related but they acted like family. Izzy was adopted when she was five and moved with her family to California. This was here favorite day of the year New Years. Besides Christmas.

They were shopping at the mall. Izzy went to the Jewelry store. She knew something was wrong. The lights were of and nobody was working but the sign said that they were open. Alec was shopping for his dad because his sister Ally was shopping for their mom. Izzy was shopping for her mom. Her mom had wanted a gold ring for several years but could never afford one. Izzy thought that there could have been a robbery. Izzy is a member of SDS. It means Super Detective Spys. She never told Ally or Alec about it because her mom and dad are the managers and they can't afford to lose their jobs because that's how they get all their money.
Izzy suddenly saw a big blue swirl at the back of the store. Now she definetly knew something was wrong.
Suddenly it sucked her in and she found her self in Hawaii in 1960. Izzy was sitting in a circle by a fire. Nobody saw her or was talking to her. She noticed a little troll staring at her." Are you the only one that can see me" asked Izzy. "I came here the same way you did," said the troll. "How do I get back?" asked Izzy. "There is noway," said the troll."Look I need to get back really fast so my friends don't think I am dead or something," said Izzy. Then off she went to the little cabin beside the river.
Suddenly she was back in the mall, everything was normal. She had just remembered about her brother screaming robber but she didn't remember why she was in Hawaii. Then she remembered that big blue swirl that sucked her in at bthe back of the store.
Then she noticed a book in the back of the store named The Couger Spys. She had never heard of the couger spies. They must be the ones who robbed the jewelry store. She never knew any other spy families because she never went on missions because she was only a level 2 spy and you have to be level 5 to go on secret missions. When she went to training she would always see her enemy Jayden. Jayden was her enemy because when she was 5 and was adopted and moved here and became a spy Jayden always bullied her because she liked her brother Jack. Jayden hates when people like her brother because it takes all the attention off of her
Anyways Izzy was really picky about everything. Every thing that was in her room had to be pink, blue, or purple.
All sds members had to go to Wedick Elementry. That was a part of sds and was super detective so all the members would be safe. They had to wear uniforms every day except special meeting days. Izzy doesn't like meeting even thought she likes to wear what she wants.
Back in the mall Izzy went inside and grabbed the book. She never saw the big blue swirl again. She moved up to level 4 as a spy and she went on a special mission to find the robber at the mall and it turned out it was the couger family spies.
But what she also found out is that in Hawaii that is the coager family spies. She got sucked in by the book and went to there base in Hawaii in 1960. Her dream had come true she was sent on a mission to find where the book had come from. Since she already knew she went back to the mall and one of the managers was a member of the Coager Family spies. Then she told her best friends in the whole world about her being a spy. Turned out they already knew because they were just recruited to sds and never told her because they didn't think she was a member. Now she can be with her friends whenever she wants to because now they will be coming to school with her best friends. She told her manager about the coager family spies and then eliminated there whole family and all their workers. After that she moved up to a level 5 and got to go on her first mission with her dad and mom even though they are a level 11 partner group. The mission was also including her friends and not Jayden. Jayden was only a level 4 spy and even though her dad owns the spy company she doesn't get to go on a mission until level 5 just like her. Izzy was so happy on her mission she started screaming and she lived happily ever after.

The Race
Once upon a time there was a Zebra and a Cheetah. Cheetah always thought he was the best. Zebra was really loyal and trustworthy. One day Zebra was walking down the street and Cheetah challenged him to a race. It would be at noon tomorrow.
Zebra was up all night practicing while Cheetah took a nap. In the morning Zebra took a nap and then decided to practice a little more.
The race was about to start. Zebra was stretching while cheetah got in his position to start. The race had started. Zebra was in the lead. Cheetah was running out of breath. Suddenly He fell to the ground. Zebra went to help. Nobody won but they became best friends forever because Zebra saved him.
Moral
Always help your neighbor no matter what.

Dear Kathryn Lasky, You are my favorite author. Your books have inspired me in many different ways. They have tought me to give more respect to the people who shaped our world and people of all different types. One of my favorite books in the Royal Diaries is Catherine the Great. It tought me some of the stuff that happened in that time period. You are my favorite author because you have given me respect for a part of our country that not very many people respect and some of the people are not always good in the story but they still had an important roll in the part of our history.
One of my favorite books out of the series is Cathrine the Great. It is one of my favorites
​

Dear Kaitlyn, I have been on my ship for 3 years now and we are about to land on a pink and blue planet. It is one of the best ships and we all get our own room. It has a lot of water and its really grassy but there's not very many trees. There is lizard like creatures they are blue and have a tint of purple. They are friendly but there is also robot like creatures that are not very friendly. We were aloud to bring 5 things and a book. I brought a journal, a new outfit, a picture of all my family members last time together. I got to go with my brothers, my mom, dad, and my grandma.

Powered by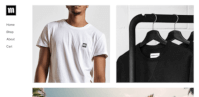 Create your own unique website with customizable templates.
Photo used under Creative Commons from torbakhopper