I have 3 brothers one of them is Kaleb. Kaleb is very competitive. He always wants to win. It is fun to have him as a brother because he always has to be doing something and so do I. Kaleb plays baseball and basketball just like me. He made me want to play basketball and softball because he was so good at it. He sometimes has his friends over and they always pick on me but they stay up until like 10:00 so I always fall asleep and they're still up playing games.
My first memory was when I was in preschool. We were doing a play about Noah's Ark. I was a bear. I went up to the microphone and growled. After me was the giraffes they didn't know what to do so they just growled too. After the play they were running around the room because when they growled all of the parents clapped so they thought it was right. Our teacher had to go get their parents to come get him to stop.

Powered by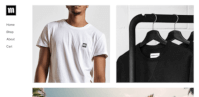 Create your own unique website with customizable templates.